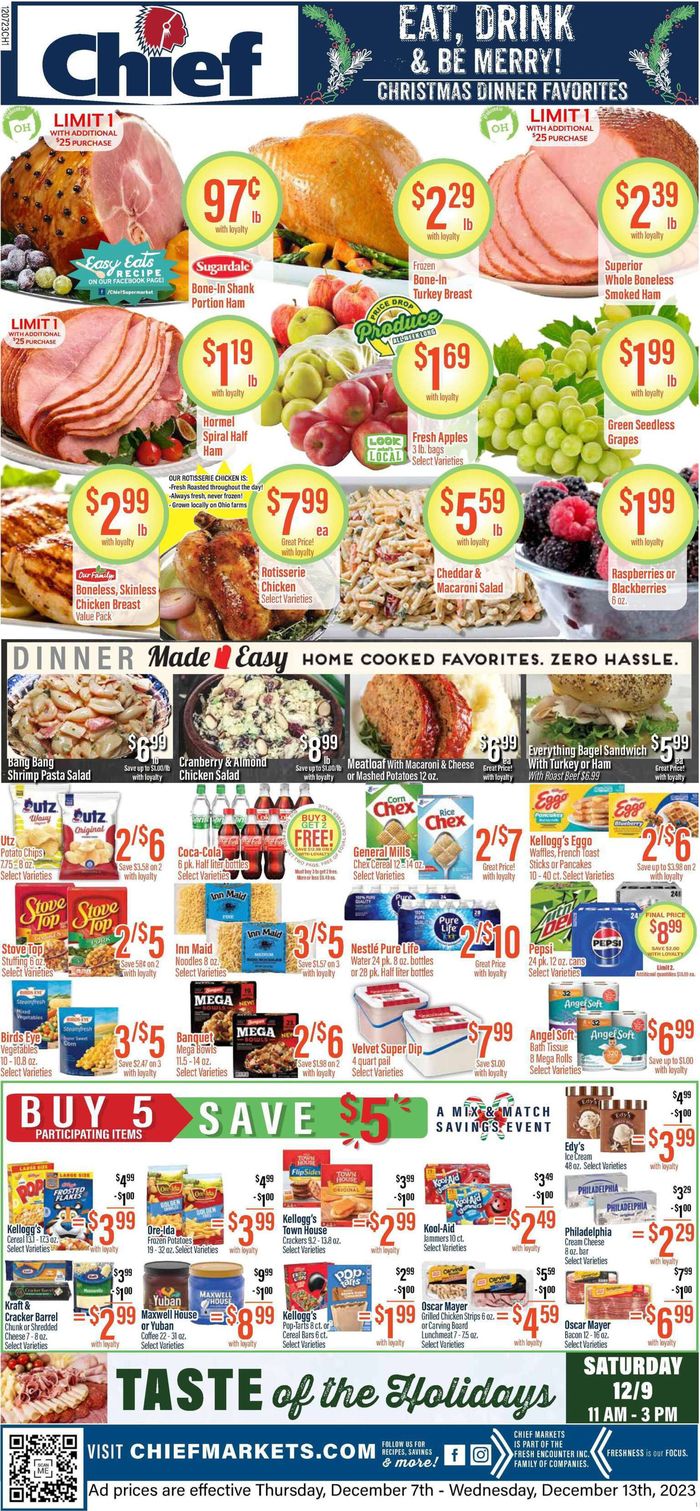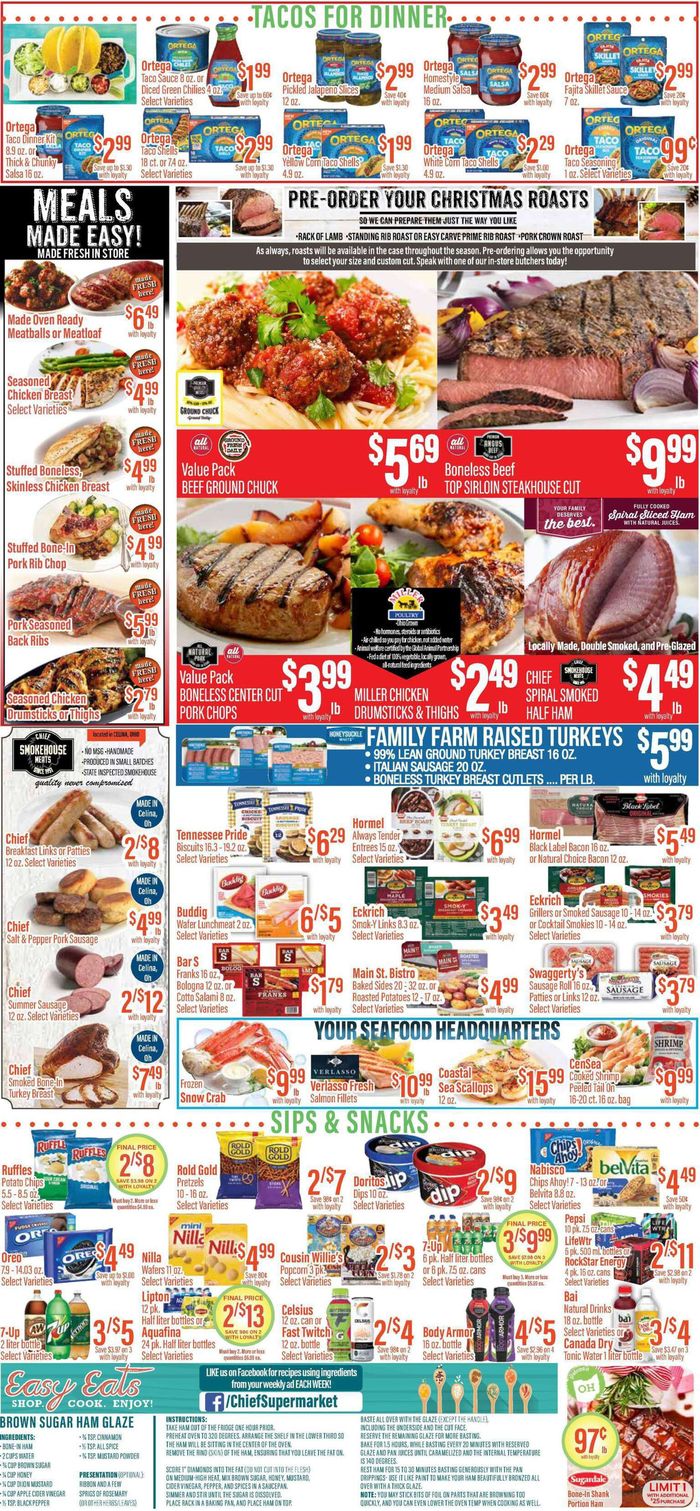 Chief Supermarket weekly ad
Looking for the best Chief Supermarket offers
If you are looking for the biggest Chief Supermarket discounts you are in the right place. Here on Tiendeo, we have all the catalogues so you won't miss out on any online promotions from Chief Supermarket or any other shops in the Grocery & Drug category in your city. There is currently 1 Chief Supermarket catalogue on Tiendeo. Browse the latest Chief Supermarket catalogue "Chief Supermarket weekly ad" valid from from 7/12 to until 13/12 and start saving now!
Find Chief Supermarket catalogs in your city
Chief Supermarket, all the offers at your fingertips
Found in the Midwest, Northeast, and Southeast United States, hhgregg is a retailer that specializes in electronics and home appliances.
All about hhgregg
hhgregg, which used to be nown as Gregg Appliances, Inc., focuses on selling applicances and electronics that you might night fory our home, including fridges and freezers, stoves, dishwashers, washers and dryers, and more. You'll also be able t pick up a new mattress, a computer, or a gaming system like a Wii there. There are 228 hhgregg locations in the United States in 20 different states.
If you're looking to save money on your hhgregg purchase, check their website's sales and clearance sections. There are always good deals on hhgregg appliances if you know where to look! You can also find plenty of coupons and discounts on their official website, hhgregg.com. You can also add them to your favorite stores here on Tiendeo to make sure you never miss a deal! The great thing about this store is that is has super low prices due to the fact that they are always having some type of offer going!
The history of hhgregg
hhgregg was founded in 1955 by Fansy and Henry Harold Gregg, and sold a range of appliances for hte home, like fridges, washing machines and dryers, and grills. They expanded into electronics not too soon afterwards.
By 2009, they were operating 125 stores across 9 states and had plans to expand rapidly. They took over a lot of the buildings that had been owned by Circuit City when Circuit City went out of business. Less than a decade later, you can now find hhgregg locations in 20 states. They also have a line of stores that offer premium appliances called Fine Lines.
Did you know that hhgregg sponsors a football stadium?
hhgregg is one of the main corporate partners of a football stadium! The stadium in question in the Lucas Oil Stadium, which is located in downtown Indianapolis and is used for all sorts of things. But one of its main functions is as the home stadium of the Indianapolis Colts football team!
The stadium was inaugurated in the summer of 2008, and had 14 original corporate partners. One of those partners is hhgregg. Their partnership means that hhgregg gets to advertise their goods and products on the stadium's stouh gate. They also have a display of lots of their large flat panel TVs, one of their most popular items. There's even a huge hhgregg showroom where you can test out their latest products.
Not what you'd expect to see at your average football stadium!