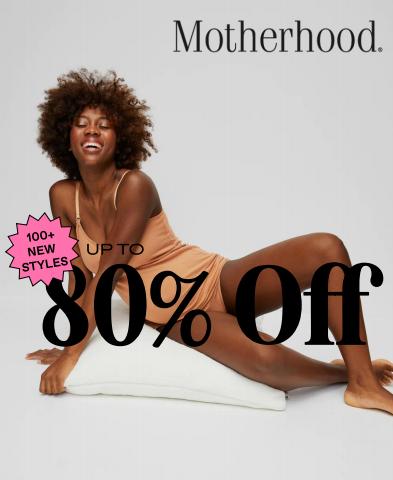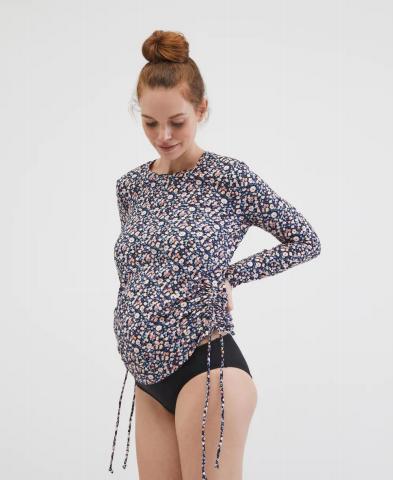 Motherhood New Styles up to 80% Off
Motherhood Maternity Deals
Looking for the best Motherhood Maternity offers
If you are looking for the biggest Motherhood Maternity discounts you are in the right place. Here on Tiendeo, we have all the catalogues so you won't miss out on any online promotions from Motherhood Maternity or any other shops in the Clothing & Apparel category in your city. There is currently 1 Motherhood Maternity catalogue on Tiendeo. Browse the latest Motherhood Maternity catalogue "Motherhood New Styles up to 80% Off" valid from from 7/8 to until 7/10 and start saving now!
Find Motherhood Maternity catalogs in your city
Motherhood Maternity, all the offers at your fingertips
Motherhood Maternity is the largest retailer of maternity clothing in the world.
All about Motherhood Maternity
Motherhood Maternity is a chain of stores that specializes in selling maternity wear (though you probably guessed that from the name!). It's actually the biggest maternity clothing store in the world! They sell everything moms to be need to be comfortable throughout their pregnancies. They also have low prices, so there are lots of great, cute outfits that expecting moms will love and will love the prices of.
If you want to save even more money at Motherhood Maternity, then make sure to add them to your favorite stores right here on Tiendeo. That way, you'll always have all the very best Motherhood Maternity coupons all in one place. You won't have to worry about saving money, because we'll do all the work for you! You can also head on over to their official website, www.motherhood.com, where you can sign up for their e-mail newsletter to get access to exclusive deals and savings that are only for subscribers.
The history of Motherhood Maternity
Motherhood Maternity is owend by the Destination Maternity Corporation today, but it all started out in 1982 when a 28-year-old woman named Rebecca Matthias began her own mail order business for maternity apparel. The idea was to create maternity outfits that were office appropriate, comfortable, and stylish. Today, there are over 2,000 Motherhood Maternity store locations throughout the United States and Canada.
Lots of celebrities love Motherhood Maternity, too!
If you like the collections of clothings sold at Motherhood Maternity you're in good company! Lots of big name celebrities have worked with the brand over the years. Would you like to find out who some of them are? Let's get started!
Heidi Klum, mother of four, created two different maternity clothing collections for Motherhood Maternity. One of them was for their sister brand A Pea in the Pod, which features higher end items. That line was called Lavish. She also created one called Loved by Heidi that was more affordable.
Another famous celebrity mom, Jessica Simpson (mom of two), created a maternity clothing collection for Motherhood Maternity that was available not only in their stores, but also in Macy's collection of Destination Maternity clothing they carried.
Nicole Richie, also a mom of two, created a collection with Motherhood Maternity in 2009.