What offers can I find in Washington-DC?
Find the best discounts offered by your favourite shops in Washington-DC on Tiendeo. See the flyers from Target, Aldi, Walmart and don't miss out on any online discounts. Here on Tiendeo, we currently have 124 active catalogues in Washington-DC and 1830 shops.
Washington-DC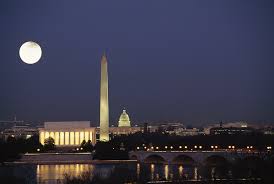 Washington, DC
As the capital of the entire country, there's nothing Washington won't have for the potential shopper. All three branches of the federal government are in this city, and it makes for some cool sightseeing of buildings while you ride around town looking for the best deals.
Best Places to Shop in Washington
Washington has a number of great neighborhoods for shopping. You'll find multiple locations for the large national retail stores like Old Navy, JC Penney, etc. Georgetown is geared towards a younger crowd and combines shopping with evening entertainment. Penn Market is another good area located in downtown that is highly visited. Museums, trendy restaurants, and shopping go had in hand here so be sure to take advantage of it all!
Washington's Best Deals
You'll learn that Washington can easily be a city where the shopping never ends. In order to get the best deals and discounts, do some homework at tiendeo.us, our constantly updated website that ensures you'll have the best shopping experience no matter what city you're in!
Popular products in Washington-DC
Electronics & Office Supplies

Tools & Hardware

Beauty & Personal Care

Travel & Leisure

Opticians & Sunglasses