What offers can I find in Orlando FL?
Find the best discounts offered by your favourite shops in Orlando FL on Tiendeo. See the flyers from Target, Aldi, Walmart and don't miss out on any online discounts. Here on Tiendeo, we currently have 144 active catalogues in Orlando FL and 3552 shops.
Orlando FL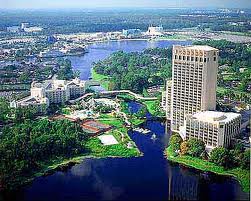 Orlando, Florida
There's always something to do in Orlando, Florida, especially shopping! Nicknamed "The City Beautiful", it's a must-see. It has also earned the name of "The Theme Park Capital of the World" due to being the home of Walt Disney World Resort and Universal Orlando Resort.
The Best Shopping in Orlando
After picking up souvenirs from the theme parks, go to the several malls in Orlando known for having it all, including great deals. The Lake Buena Vista area is a nice part of the city that has an outlet mall to visit. Most of the popular and well-known malls are located just outside of the downtown area. The closest to downtown is Orlando Fashion Square, a two-story indoor mall with anchor stores JC Penney and Macy's. There are also three Walmart Supercenters in the city!
Orlando's Best Deals
As a city full of exciting things to do and places to go, Orlando has some of the best shopping deals and discounts around. Perhaps the greatest deals in Orlando can be found at the city's largest mall: The Florida Mall. Another good place to check out is The Mall at Millenia. Both contain stores whose inside deals can be found on our website, so take a look!
Popular products in Orlando FL
Electronics & Office Supplies

Kids, Toys & Babies

Beauty & Personal Care

Automotive

Travel & Leisure

Opticians & Sunglasses