What offers can I find in Tampa FL?
Find the best discounts offered by your favourite shops in Tampa FL on Tiendeo. See the flyers from Target, Aldi, Walmart and don't miss out on any online discounts. Here on Tiendeo, we currently have 98 active catalogues in Tampa FL and 749 shops.
Tampa FL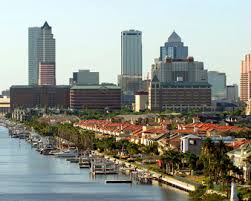 Tampa, Florida
Tampa is also more commonly known as "Tampa Bay", and the city has an interesting history. It was slow to grow, but now it is a thriving metropolitan area that can serve any shopper's needs. It is also a very sports oriented and outdoorsy city, with a team in each popular league: NFL, NHL, MLB, and NASL.
Best Places to Shop in Tampa
The best and most well-known shopping areas in Tampa are the International Plaza and Bay Street, WestShore Plaza, the SoHo district, and Hyde Park Village, and Palma Ceia Design District. All of these places offer a variety of shopping scenes, from extremely upscale to laidback markets. Most malls are anchored by popular stores such as Macy's, Sears, Old Navy, JC Penney, Dillard's, etc.
Tampa's Best Deals
The shopping deals in Tampa never seem to end, and tiendeo.us makes sure it never does! Check us out for excellent deals, discounts, and promotions. Tampa is a not-to-be-missed destination in the sunny state of Florida. Get out and hit the shops!