What offers can I find in Oklahoma City OK?
Find the best discounts offered by your favourite shops in Oklahoma City OK on Tiendeo. See the flyers from Target, Aldi, Walmart and don't miss out on any online discounts. Here on Tiendeo, we currently have 87 active catalogues in Oklahoma City OK and 632 shops.
Oklahoma City OK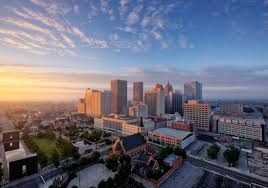 Oklahoma City, Oklahoma
Oklahoma City is a very interesting place that combines urban and rural settings. Directly outside of downtown it becomes suburban, and a big further out, completely rural. But fear not because Oklahoma City still has an awesome shopping scene.
Best Places to Shop in Oklahoma City
OKC (also the name of their NBA team) has you covered when it comes to retail therapy. The most popular spot for locals and tourists alike is Bricktown. Bricktown is a charming neighborhood with nice shops, entertainment, and dining. Oklahoa City is also home to more well known stores like Target and Walmart. No matter what, you'll find everything that you need in each part of the city.
OKC's Best Deals
From upscale and trendy to casual and hip, there are countless deals abound! Make sure that you don't miss out by referencing tiendeo.us to find the latest and greatest discounts that will have you checking off everything on your list and more.
Popular products in Oklahoma City OK
Electronics & Office Supplies

Kids, Toys & Babies

Beauty & Personal Care

Travel & Leisure

Opticians & Sunglasses