What offers can I find in New Orleans LA?
Find the best discounts offered by your favourite shops in New Orleans LA on Tiendeo. See the flyers from Target, Aldi, Walmart and don't miss out on any online discounts. Here on Tiendeo, we currently have 69 active catalogues in New Orleans LA and 600 shops.
New Orleans LA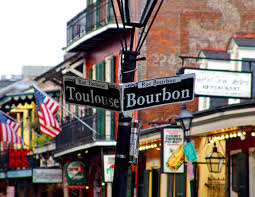 New Orleans, Louisiana
In this fascinating city that charms its locals and visiting tourists alike, you'll be sure to find everything you're looking for when it comes to shopping. There is so much to do and see here that there will never be a dull moment before, during, and after your shopping experience.
Best Places to Shop in New Orleans
With absolutely everything from stores like Walgreens and Walmart to Dillards and Macy's, there will be something to fit your needs (and desires!). The most popular and the first must-stop is the famous French Quarter of New Orleans. After that, don't miss out on the top malls and shopping areas, including Riverwalk, Canal Place, Lakeside, Oakwood, and many more.
New Orleans' Best Deals
There's so much to see and so many places to shop that it'll be hard to reign yourself in from spending loads! Help yourself out by browsing our website for the best deals you'll be able to find in New Orleans and get to shopping!