What offers can I find in Louisville KY?
Find the best discounts offered by your favourite shops in Louisville KY on Tiendeo. See the flyers from Target, Aldi, Walmart and don't miss out on any online discounts. Here on Tiendeo, we currently have 118 active catalogues in Louisville KY and 615 shops.
Louisville KY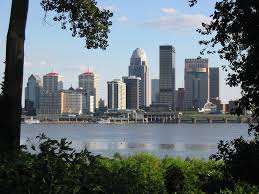 Louisville, Kentucky
Although this city is best known for hosting the Kentucky Derby, after you're done watching the races it'll be time to hit the streets for some excellent shopping. Then take a break from all the shopping by strolling in the Louisville Waterfront Park in the downtown area.
Best Places to Shop in Louisville
Speaking of downtown, one premier retail destination not to be missed is Fourth Avenue, though it still goes by the more popular name of Fourth Street even after the name change some time ago. Outside of the proper area is the East End and Hurstborne area, where the biggest malls are located, which include stores like Macy's, Sears, JC Penney, and Forever 21. Summit Lifestyle Center is a unique scenic Mediterranean-style shopping village that makes for an interesting half day shopping trip.
The Best Deals in Louisville
The only way to find the latest greatest deals is by searching tiendeo.us for the best wholesale prices. No matter if you are the casual window shopper, sophisticated brand-name shopper, or committed bargain hunter, Louisville has something for you, as it has become a shopping destination for the South and Midwest.