What offers can I find in Kansas City MO?
Find the best discounts offered by your favourite shops in Kansas City MO on Tiendeo. See the flyers from Target, Aldi, Walmart and don't miss out on any online discounts. Here on Tiendeo, we currently have 106 active catalogues in Kansas City MO and 851 shops.
Kansas City MO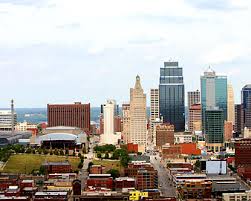 Kansas City, Missouri
This city is the birthplace to the Kansas City jazz and Kansas City blues. Enjoy the music while getting all your shopping done! Take a lunch break and try some Kansas City-style barbeque for which the city has become quite well known.
Kansas City's Shopping Scene
In this shopping goldmine, the various districts within the city are vastly unique and each have their own character, which will be sure to only add to your shopping experience. Some of these districts that are worth checking out include Downtown Kansas City Power & Light District, the Country Club Plaza, Crown Center, and Briarcliff Village. Among these you'll find all the major stores like JC Penney and Target where you can score the big savings.
The Best Deals in Kansas City
In order to get those great deals, continue onto our website and you'll quickly find awesome discounts and the latest promotions. The more you save means the more you can spend so hop to it!
Popular products in Kansas City MO
Electronics & Office Supplies

Kids, Toys & Babies

Travel & Leisure

Opticians & Sunglasses