What offers can I find in Fresno CA?
Find the best discounts offered by your favourite shops in Fresno CA on Tiendeo. See the flyers from Target, Aldi, Walmart and don't miss out on any online discounts. Here on Tiendeo, we currently have 103 active catalogues in Fresno CA and 413 shops.
Fresno CA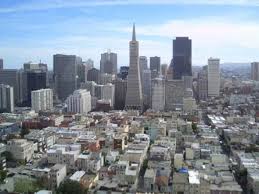 Fresno, California
Situated in Central California is the city of Fresno, where savvy shoppers have all the advantage in the world. With its vastly different neighborhoods, there's something for everyone, whether it be the window shopper or the splurger.
Best Places to Shop in Fresno
There are several great places to go shopping in this city, but perhaps the most popular is the River Park Shopping Center that actually encompasses three separate (but still connected) shopping areas. Others include the Fashion Fair Mall and Fig Garden Village Shopping Center. Tired of pricy malls? Hit Target, Macy's, and Nordstrom where the most savings can be found. There are plenty of places and deals to be fond in this city.
Fresno's Best Deals
Throughout Fresno you're sure to encounter good deals on your shopping deals. But is good really the best you can do? If you want the best deals then you're in the right place! Tiendeo.us has all the latest promotions and deals that you can't afford to miss out on, so keep on browsing for the ultimate savings in Fresno!
Popular products in Fresno CA
Home & Furniture

Electronics & Office Supplies

Tools & Hardware

Beauty & Personal Care

Travel & Leisure

Opticians & Sunglasses