What offers can I find in Fort Worth TX?
Find the best discounts offered by your favourite shops in Fort Worth TX on Tiendeo. See the flyers from Target, Aldi, Walmart and don't miss out on any online discounts. Here on Tiendeo, we currently have 75 active catalogues in Fort Worth TX and 1021 shops.
Fort Worth TX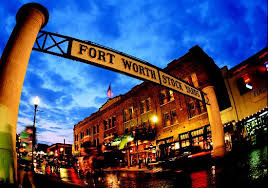 Fort Worth, Texas
Originally established as an Army outpost in 1849, Forth Worth still retains a lot of Western culture and architectural buildings. As far as shopping goes, you'll find lots of goods here in the cultural gateway to the American West.
Best Places to Shop in Fort Worth
Combining modern amenities with the cowboy era, Fort Worth can easily be considered as a shopper's paradise. Trendy malls like Ridgmar and Hulen are home to national department stores like Macy's, Dillard's, and JC Penney. Shopping Districts in the city include West Seventh, six major streets in the Cultural District; Sundance Square in Downtown; the Stockyards, for all things Western; and Camp Bowie, which provides a selection of upscale specialty shops.
Fort Worth's Best Deals
No matter what taste you have or what your budget is, Fort Worth has something for you. Find both authentic Western gear and the latest fashions, but what's more, find the best deals in the department stores and tiendeo.us has you covered there. Check it out for the biggest savings around in the Southwest!