What offers can I find in Charlotte NC?
Find the best discounts offered by your favourite shops in Charlotte NC on Tiendeo. See the flyers from Target, Aldi, Walmart and don't miss out on any online discounts. Here on Tiendeo, we currently have 120 active catalogues in Charlotte NC and 746 shops.
Charlotte NC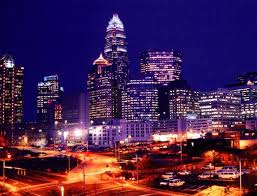 Charlotte, North Carolina
As the largest city in North Carolina, Charlotte has the best of the best when in comes to shopping in the state. There are a lot of museums and performing arts centers that make for some interesting additions to your shopping-filled day.
Best Places to Shop in Charlotte
You can browse all of what Charlotte has to offer, which is quite a lot. Major departments stores like Nordstrom, Khol's, and Target are present, as well as outlet malls and local boutiques. Charlotte is basically divided into seven sections, all of which have their unique shopping scene. They are North, South, East, West, Uptown, Southend, and Midtown. Uptown is in the center of it all and is the most popular, but the other areas are definitely worth a look-around.
Charlotte's Best Deals
Locals will tell you that their city is the location when it comes to shopping. The only thing better than the shopping itself are the deals that come with it! Stay updated by visiting tiendeo.us to get the big savings that everyone is looking for.
Popular products in Charlotte NC
Electronics & Office Supplies

Tools & Hardware

Kids, Toys & Babies

Beauty & Personal Care

Travel & Leisure

Opticians & Sunglasses