What offers can I find in Buffalo NY?
Find the best discounts offered by your favourite shops in Buffalo NY on Tiendeo. See the flyers from Target, Aldi, Walmart and don't miss out on any online discounts. Here on Tiendeo, we currently have 63 active catalogues in Buffalo NY and 687 shops.
Buffalo NY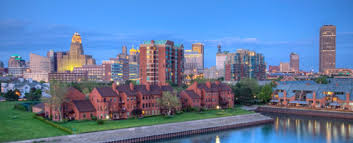 Buffalo, New York
A city seated on water, the eastern shores of Lake Erie and the head of the Niagara River, Buffalo provides great scenery with the ultimate shopping experience. Buffalo is a melting pot of cultures, and you'll find that greatly reflected in its food, which you can enjoy between all the great stores you'll be visiting!
Buffalo's Shopping Scene
Shopping in Buffalo isn't limited to these seven hotspots, but they're a good start. One is the chic and vibrant strip of Elmwood Village, another is Walden Galleria with over 200 stores including Macy's, H & M, and JC Penney. Try your hand at Boulevard Mall or save on designer fashions at Fashion Outlets. Shop for antiques at the quaint village of East Aurora and go for a more local feel in Williamsville. As you can see, there's of places to choose from!
The Best Deals in Buffalo
For the absolute best deals, stick to the aforementioned Walden Galleria with the biggest department stores. Our site will help you to save as much as possible. Buffalo is the place to be for great shopping without all the crowds of New York City, so check it out!