What offers can I find in Baltimore MD?
Find the best discounts offered by your favourite shops in Baltimore MD on Tiendeo. See the flyers from Target, Aldi, Walmart and don't miss out on any online discounts. Here on Tiendeo, we currently have 82 active catalogues in Baltimore MD and 1123 shops.
Baltimore MD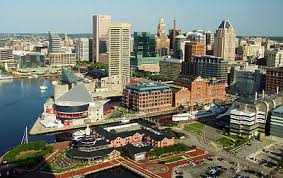 Baltimore, Maryland
Baltimore is the city where Francis Scott Key wrote "The Star-Spangled Banner", and with hundreds of different districts, it is also known as Charm City. Charm City offers tons of shopping as well as entertainment, including their NFL team, the Baltimore Ravens.
Baltimore's Shopping Scene
Part of the 72 historic districts within Baltimore are the 3 more notable ones located in downtown for shopping: the Inner Harbor, Fells Point, and Little Italy. Combine sightseeing in these nice scenic areas with the best outlets, specialty shops, and brand name retailers Baltimore has to offer. These include Arundel Mills Mall, White Marsh Mall, and Owings Mills Mall with all the great department stores like JC Penney, Macy's, Sears, and Nordstrom.
The Best Deals in Baltimore
Whether you're looking for the ultimate shopping experience, fine dining, or exploring Baltimore's many neighborhoods, you're sure to find everything you need in this city. Looking to save as well? Well you've come to the right place. Keep browsing our website to grab the latest deals and take advantage of the latest promotions.