What offers can I find in Albuquerque NM?
Find the best discounts offered by your favourite shops in Albuquerque NM on Tiendeo. See the flyers from Target, Walmart, Dollar General and don't miss out on any online discounts. Here on Tiendeo, we currently have 99 active catalogues in Albuquerque NM and 397 shops.
Albuquerque NM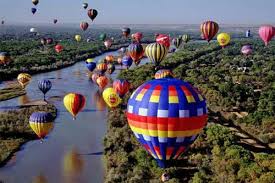 Albuquerque, New Mexico
Albuquerque is a rather small city, though it is the most populated one in New Mexico. It sees the most action during the famous annual international hot air balloon festival.
Albuquerque's Shopping Scene
Albuquerque is the perfect places to come to choose from an array of New Mexican flair to add to home and closet. Shop the best in Native American quality jewelry and Southwestern pottery, rugs, and more. The major shopping districts in the city are Historic Old Town, Nob Hill, Downtown, and Uptown. Within these districts you'll also find the best of what Albuquerque has to offer in its fine department stores, such as Macy's, Khol's, and Walmart.
The Best Deals in Albuquerque
Albuquerque puts all other Southwestern cities to shame when it comes to having the most savings. It won't take much to find the best deals around this town, but for an inside look visit tiendeo.us to get a head start on all those discounts!