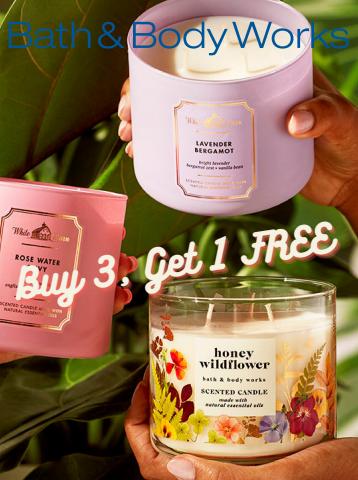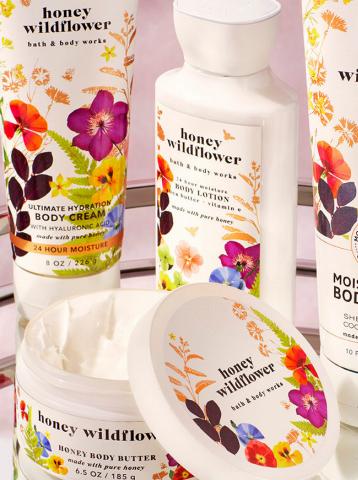 Buy 3, Get 1 FREE Travel, Hand & Lip Care
Looking for the best Bath & Body Works offers
If you are looking for the biggest Bath & Body Works discounts you are in the right place. Here on Tiendeo, we have all the catalogues so you won't miss out on any online promotions from Bath & Body Works or any other shops in the Beauty & Personal Care category in your city. There is currently 1 Bath & Body Works catalogue on Tiendeo. Browse the latest Bath & Body Works catalogue "Buy 3, Get 1 FREE Travel, Hand & Lip Care" valid from from 7/8 to until 7/10 and start saving now!
Bath & Body Works, all the offers at your fingertips
Bath & Body Works sells mainly bath and beauty products, though hey also sell a few items for the home as well. It's been around since 1990.
All about Bath & Body Works
Bath & Body Works is a bath and beauty product store that was opened in 1990. They sell all sorts of nice-smelling bath and shower products, like body washes, hand sanitizers, soaps, perfumes and mists, lotions, and more. Some stores also have fragrances and candles for your house so it can smell good, too!
The store has its own line of collections that you can only buy there, like their True Blue Spa, the Signature collection, and C.O. Bigelow. The best selling scent out of all of the collections? Their Signature Japanese Cherry Blossom.
You can save some cash on your shopping here by checking out their official website for Bath & Body Works coupons and discounts. There are regular sales that go on, too. Sign up for their mailing list to find out when there are special offers by you.
The history of Bath & Body Works
A relatively young company, Bath & Body Works was founded in 1990 and is a mall brand (meaning it's designed to be part of a shopping mall). Today, there are 1,665 stores that the company owns itself, along with a handful of franchised stores.
The store was founded in New Albany, Ohio. By 2008, it had spread across the U.S. and also opened its first locations in Canada. In 2010, a branch was opened in Kuwait, making it the first Bath & Body Works not in North America.
Bath & Body Works is one of the brands under L Brands' umbrella.
You can be a 90s queen again – Bath & Body Works' iconic scents Cucumber Melon and Country Apple are back!
Bath & Body Works has re-released some of its most popular scents from the 1990s, giving their customers a sweet-smelling blast from the past.
The brand has decided to reissue 8 of its biggest hits - Brown Sugar & Fig, Cotton Blossom, Country Apple, Cucumber Melon, Freesia, Mango Mandarin, Peony, and Sun-Ripened Raspberry. The scents are only available for a limited time.
Although, this may not be the last we've seen of these classic scents. Last year, Bath & Body Works did the first edition of the campaign, though they only released 6 scents. They also asked their social media followers what scents they were hoping to see for the next edition. Popular responses were Sun-Ripened Raspberry and Gingham. Maybe we'll be seeing Gingham in 2017!