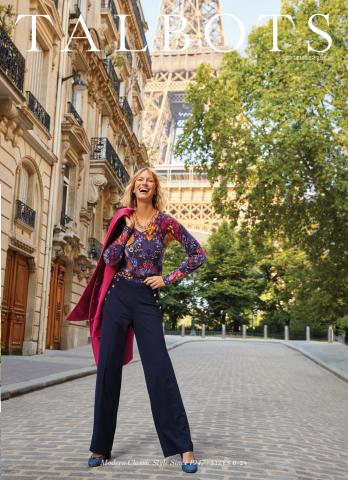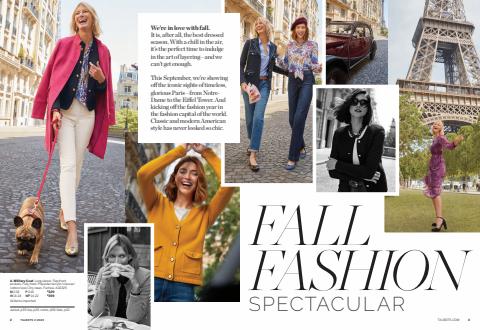 Talbots FALL FASHION SPECTACULAR
Looking for the best Talbots offers in Livonia MI?
If you are looking for the biggest Talbots discounts in Livonia MI you are in the right place. Here on Tiendeo, we have all the catalogues so you won't miss out on any online promotions from Talbots or any other shops in the Clothing & Apparel category in Livonia MI. There are currently 2 Talbots catalogues in Livonia MI. Browse the latest Talbots catalogue in Livonia MI "Talbots FALL FASHION SPECTACULAR" valid from from 22/8 to until 30/9 and start saving now!
The nearest stores of Talbots in Livonia MI and surroundings
Talbots Weekly Ad and Coupons in Livonia MI and the surrounding area
Talbots is a women's clothing store that sells clothing, shoes, and accesories so that women can look great from head to toe. The store generally caters to women who like good taste, classical clothing and with some money to spend. If you like clothes with a preppy touch, then you'll love the styles they have in this store.
Popular products in Livonia MI