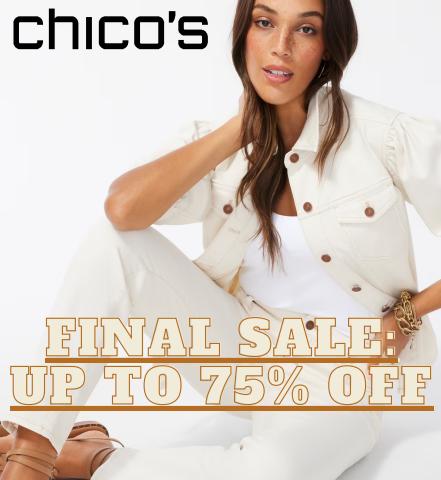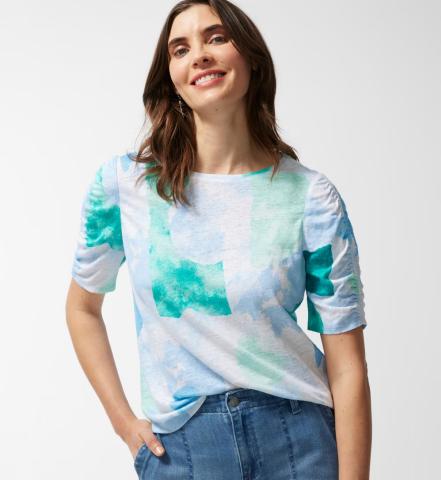 Chico's FINAL SALE UP TO 75% OFF
Chico's Specials in Livonia MI
Looking for the best Chico's offers in Livonia MI?
If you are looking for the biggest Chico's discounts in Livonia MI you are in the right place. Here on Tiendeo, we have all the catalogues so you won't miss out on any online promotions from Chico's or any other shops in the Clothing & Apparel category in Livonia MI. There is currently 1 Chico's catalogue in Livonia MI. Browse the latest Chico's catalogue in Livonia MI "Chico's FINAL SALE UP TO 75% OFF" valid from from 15/9 to until 30/9 and start saving now!
The nearest stores of Chico's in Livonia MI and surroundings
Chico's Weekly Ad and Coupons in Livonia MI and the surrounding area
Chico's is a chain of women's clothing stores that sells all kinds of clothes and accessories for women. They have their own private brand, and make everything from tops and blouses to dresses to jeans and pants to jewelry and accessories. You can find a complete stylish outfit at your local Chico's location.
Popular products in Livonia MI