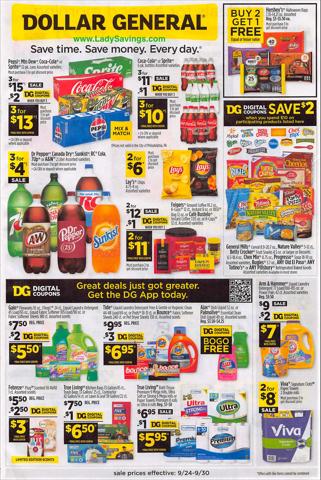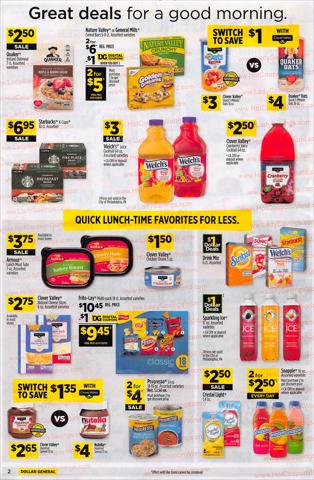 Weekly Ads Dollar General
This Dollar General shop has the following opening hours: Monday 8:00 - 21:00, Tuesday 8:00 - 21:00, Wednesday 8:00 - 21:00, Thursday 8:00 - 21:00, Friday 8:00 - 21:00, Saturday 8:00 - 21:00, Sunday 8:00 - 21:00.
There is currently one catalogue available in this Dollar General shop.
Browse the latest Dollar General catalogue in 500 E Saint Joseph St, Springfield IL, "Weekly Ads Dollar General" valid from from 24/9 to until 30/9 and start saving now!
Dollar General stores in Springfield IL - Hours, locations and phones
If you're looking for something to buy, there's a good chance that you'll be able to find at Dollar General. It doesn't really matter what it is; they sell all sorts of prodcuts here. And there's also a good chance there will be a Dollar General location near you. They have 12,400 in almost every single U.S. state!