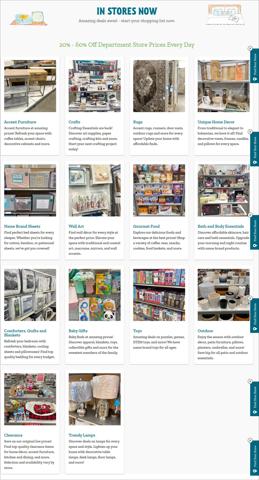 Tuesday Morning Weekly ad
This Tuesday Morning shop does not have its opening hours available.
There is currently one catalogue available in this Tuesday Morning shop.
Browse the latest Tuesday Morning catalogue in 460 East Rand Road, Arlington Heights IL, "Tuesday Morning Weekly ad" valid from 02/03/2023 to 02/09/2023 and start saving now!
I want to receive the latest Tuesday Morning catalogues and exclusive offers from Tiendeo in Arlington Heights IL
Tuesday Morning stores in Arlington Heights IL - Hours, locations and phones
Are you looking to find some really great furniture at really great prices? Then you may want to check out your local Tuesday Morning location. This discount store specializes in selling name brand and designer items that's being closed out from other stores. That translates to lots of low prices for shoppers!
Popular products in Arlington Heights IL
Tuesday Morning in other cities