Time Warner Center mall
Located in the heart of Manhattan at Columbus Circle (59th Street and Broadway), Time Warner Center is one of New York City's most iconic destinations. It's the place to dine, shop, live, work and be entertained. The soaring 2.8 million-square-foot landmark has transformed Columbus Circle into a thriving urban neighborhood.
Stores in Time Warner Center
Time Warner Center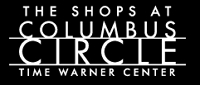 The Shops at Columbus Circle is New York City's unrivaled destination for style and sophistication with more than 40 specialty retail shops, a 60,000-square-foot Whole Foods Market, and a 40,000-square-foot Equinox Fitness Club. The building encircles the western side of Columbus Circle and straddles the border between Midtown and the Upper West Side.
All under one roof located next to Central Park, Time Warner Center includes stores such as BOSS Hugo Boss, J. Crew, Swarovski, H&M, Armani, and many more! And if you want to pause your shopping, do not forget that the Time Warner Center has restaurants and bars such as Landmarc, Porter House New York or its Center Bar. For example, pause your shopping for a sweet pick-me-up at Bouchon Bakery - we love their seasonal macaron flavors!!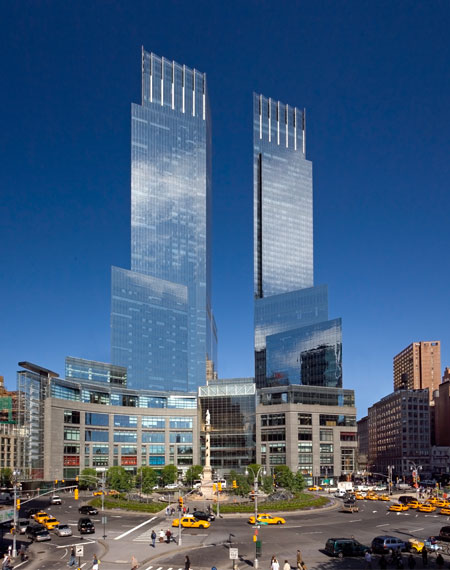 The Time Warner Center was the first big construction of the city since the 9/11 attacks. The fact that these new twin towers were built right after the attack has been seen as a symbol of strenght for American people.